class="auto-style7"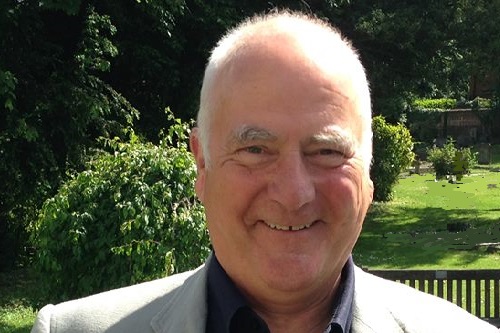 I began my teaching career in the late sixties and taught largely English and history at The King's Grammar School, Pontefract for three years before moving on as Head of English at Brenchwood Secondary Modern School in High Wycombe. Remaining here for 9 years across the 1970's I gained experience as Housemaster and Head of Year before joining Tupton Hall School in Chesterfield. At the time this large comprehensive (almost 3000 children) was broken into Houses and I was made Head of Gladwin House, almost a school within a school, as each house had its own staffroom, dining hall and assembly area. I joined The Summerhill School, Kingswinford as Deputy Headteacher. Here I was ultimately responsible for the quality of teaching and learning and school improvement planning. Working with The Campaign for Learning, I led a team that set out to provide evidence that kinaesthetic teaching raised overall levels of performance in mathematics, science and English. This was published in "Curriculum Briefing" by Optimus Press.
A WHOLE SCHOOL APPROACH TO RAISE STANDARDS OF TEACHING AND LEARNING Pdf file Ppt Video
I have added two links - a pdf file and a supporting powerpoint presentation - used in our Campaign for Learning pilot project to provide a whole school example to raise standards.
After 36 years of teaching, I became a mentor on the NCSL Leading from the Middle programme and accredited Classroom Observer. I became a consultant and presenter on leadership issues notably in pastoral matters from 2008 working for Creative Education. Having worked at The Regional Staff College, Himley where I delivered presentations on personal effectiveness, I joined the Campaign for Learning alongside Guy Claxton, Alistair Smith, Bill Lucas and Jackie Beere. Here I raised my awareness of brain-based learning theories and strategies to improve the quality of teaching and learning. I joined a party of Headteachers in a visit to Baltimore to investigate leadership in the area of instruction in secondary and middle school. Although now retired from presenting professionally my passion to encourage and motivate others has led me to offer my services to schools in presenting ideas on teaching and learning or pastoral care on an expenses only basis. Simply email your requirements to dennismedway@sky.com.
MEMORY LANE: featured school magazines
I have added School Magazines to offer memories to former staff and students. Simply click on the year to view the PDF files.
The King's School Pontefract July 1969 Jan 1970 July 1970 Rugby 7's Team Jan 1971 July 1971 Jan 1972 Easter 1972 Summer 1972
Brenchwood School, High Wycombe 1974 1975 Autumn 1979 Spring 1980 Summer 1980
Tupton Hall School, Chesterfield 1980 Dec 1981 Summer 1982 Summer 1983 Jan 1984 Dec 1984
The Summerhill School, Kingswinford 1986 1987